Team and Responsibilities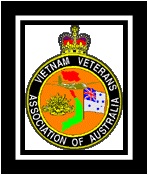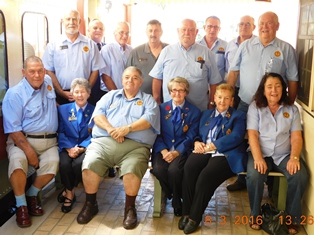 The Welfare Team at the St Marys VVAA Outpost work tremendously hard to maintain a reputation for professionalism and care that is second to none in the State of NSW.
Our team (travelling in pairs at all times) visit all of the major hospitals in the far western suburbs of Sydney and the lower Blue Mountains and in fact as far as Katoomba.
Of course as well as hospital visits the team manage a number of Out Reach calls to the veteran community that may be house bound and in need of either just a visit to help keep their spirits up or help with getting assistance from the DVA and or Health Departments in the form of household fittings or RAP items such as walking frames etc.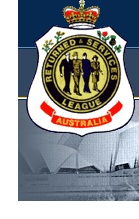 ALL MEMBERS OF THE St MARYS VVAA OUTPOST ARE FULLY TRAINED AND QUALIFIED UNDER THE TRAINING AND INFORMATION PROGRAM AS IS REQUIRED BY BOTH THE RETURNED SERVICES LEAGUE of AUSTRALIA and DEPARTMENT of VETERANS' AFFAIRS.
One of our professional team members should be able to assist you with any of your requirements related to your own welfare or that of the welfare of a family member.
Remember the Welfare officers of the St Marys Train Outpost are there for your benefit.
We service ALL SERVING and EX SERVICE personnel regardless of when or where they served nor does it matter whether the person in fact served overseas or only in Australia.
So if you or someone you know needs a helping hand calls us. We cannot promise to make everything all right, but we do promise to try. We can laugh with you, cry with you, or just talk with you. The one thing you will know from us it will always be with you not at you and not at your expense.
ALL OF OUR WELFARE OFFICERS ARE UNPAID VOLUNTEERS. THERE IS NO COST FOR THEIR SERVICE BUT THERE MAY BE A COST FOR NOT USING THEIR SERVICE!